"You should be a light for other people. Live so that they will see the good things you do and will praise your Father in heaven."  – Matthew 5:16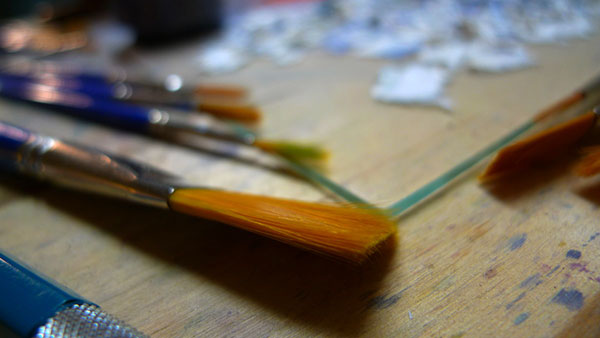 Let's be real…life is messy. Am I right?
Some days we are clicking through life and everything is going our way, and other days we think it would have been better if we had never crawled out of our beds that morning. Well, whether you woke up today singing "Lovely Day" or "Broken Hallelujah," this page is for you!
We all have a story to tell. Some are messier than others, some are simple, and some are in the middle of their stories. My hope is that you and other women across this world will share your stories of how Christ has changed you, how He has been faithful to you, and how you are able to reflect Christ's light in your everyday life.
Join me as we aim to live so that God would be glorified. Below is my story, and I hope after reading it you will share yours.
---
"It seemed like life just couldn't get any sweeter.
But then, in an instant it all changed." – March 8, 2002
My testimony: GOD IS FAITHFUL!
On the outside looking in you might have thought I had it all. And in reality, I had a pretty charming childhood. My parents raised my two younger siblings (Julia and Jeremy) and me in a strong Christian home in a small town in Louisiana. Let's just say I knew that I was loved and I never wanted for anything. Our family was extremely close and there was no reason to think that we would be anything but that way. My freshman year in college, I met the man of my dreams, Adams, in Sociology 101 class. We have a dramatic love story, but it will suffice to say that the Lord provided me with a really, really good man.
It seemed like life just couldn't get any sweeter. But then, in an instant it all changed. Friday, March 8th, 2002, started out as an ordinary day. My parents were vacationing in Florida waiting to board a cruise ship. My brother, Jeremy, a Junior in high school at this point, was in my care while my parents were out of town, and I was looking forward to just hanging out with him. Around dusk that evening my sister, Julia, and I both received phone calls telling us, "go to the hospital immediately. Your brother has been in a horrible car accident." I remember crying out to God in the car while Adams drove as fast as he could. I ran into the hospital shouting and demanding to know what was going on. I remember seeing face after face of teenagers he was friends with…all of them crying and hugging each other. I found Julia and asked her what in the world was happening. The hospital staff ushered us to a private room and it was there that I was told that my beautiful, hilarious, larger-than-life brother was dead. There was no hope that he could be revived. No time to even beg God for mercy. It was just done. Final. He was only 17.