Shine the
Light of
Christ in
Your
Everyday
Life
Author & Speaker - April Rodgers
I'm a southern girl, born and raised on a bayou in Louisiana. Former Certified Financial Planner turned seminary graduate, I am living proof that God determines our steps. I am married to a godly man with two beautiful kids.
I love studying Scripture and then sharing with others what God has been teaching me through His Word. Let's discuss your next event and see how I can partner with your ministry. 
Writing is a big part of my faith journey. I started with blogging about the day-to-day, but recently I have been given the awesome opportunity to work with a broader audience.
April is a wonderful woman of God who goes the extra mile for a friend in distress and grief to reflect His light.
April has a true heart for sharing the truths of God's Word in an amazing and concise way! She also knows how to bring out that nugget of truth from Scripture that can be applied immediately to everyday life!
When I first heard April Rodgers speak at a women's conference she stood out to me among the many speakers. It was her openness, her speaking from the heart with vulnerability and transparency that drew me to her and her message.
There are no words to express our thanks to April for coming to Camp Balboa in Hot Springs and blessing us to overflowing as we learned about Walking in the LIGHT. All the ladies loved her and our lights are brighter today!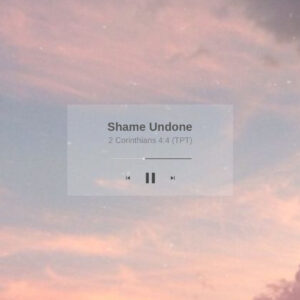 Faith
Shame is a power-packed punch that leaves us chained to a miserable life. But Jesus has come to shine His dayspring light and He makes our shame undone.
Read More » Faith
Are you in a hard season of life? Hang in there, friend! Your Creator God is for you and He brings the renewal you need.
Read More »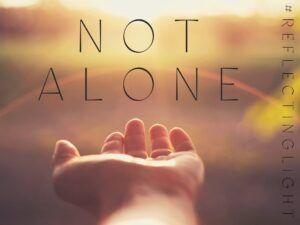 Faith
When the worries of this world threaten to make us afraid or discouraged, we can stand with confidence knowing that we are not alone.
Read More »