Today's Reflecting Light blog post is written by Ashlee Matthews.  Ashlee loves running, caring for her three dogs, and writing.  She is involved in church ministry where she teaches middle schoolers.  She is passionate about Jesus and she wants to do things in this life that matter. You can follow Ashlee's blog at http://lovepeoplewell.com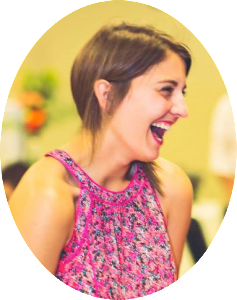 I used to think that brave meant jumping out of a plane. I thought brave was serving your country. Brave was moving across the world to share the Gospel with unreached people. Brave was big. All or nothing. Brave was reserved for a special breed of people. Not me.
To me brave looks like Lt. Michael Murphy. It looks like Cheryl Strayed, Corrie Ten Boom, Jim Elliott, Laura Dekker. Brave is all of the men and women who have sacrificed their lives for our freedom. Brave is Katie Davis, Rosa Parks, Bethany Hamilton, Marcus Luttrell, Danny Dietz, Matt Axelson, Chris Kyle and countless others. Brave is the beautiful savior who layed down His life for me.
I thought that being brave had to be dangerous to your well being. I thought brave was hiking alone for over a thousand miles. Brave was everything I thought that I could never be.
Outgoing. Adventurous. Risky. Dangerous.
I am none of those things. Or I thought that I couldn't be.
What I'm learning is that sometimes brave is small. Sometimes brave is talking to that girl that's sitting alone outside watching the world go by while you walk your dog. Sometimes brave is talking in a microphone in front of a crowd. Brave is sharing your words. Brave is sharing your heart. Brave can be facing the quiet instead of just filling it with sound. Brave can be facing your feelings instead of just shoving them down.
I don't think that brave is for some people only. I think we all get to be brave. I think we all are already brave.
Read the rest of Ashlee's blog post here: Be Brave